Chelsea new signing Hakim Ziyech says the club's legends made it easy for him to decide to move to Stamford Bridge. The former Ajax star agreed to switch the Dutch Eredivisie for the Premier League even as other top sides were keen on his signature.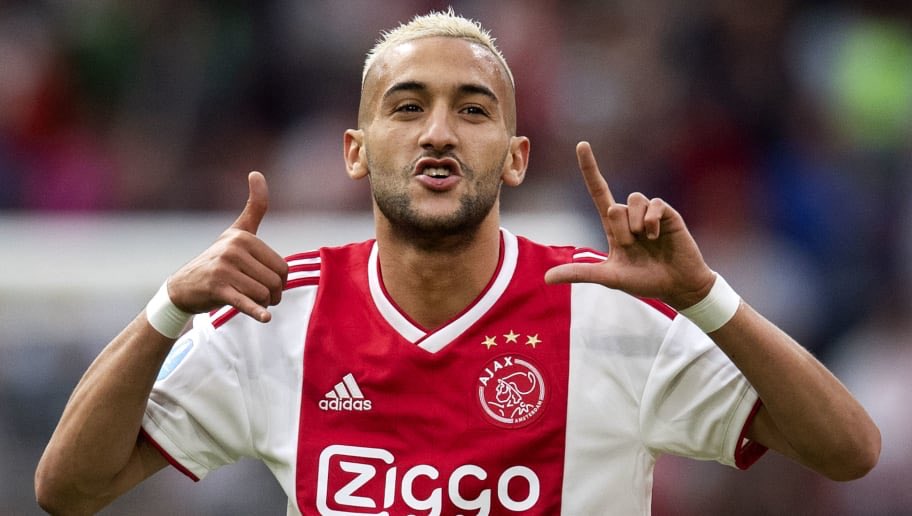 The Blues signed the winger for only 40 million euros – a bargain in the current trasnfer market. The 27-year old is expected to take over from the current crop of players in the wings when the league resumes in September. The Morocco star has started training with the Chelsea players following the completion of the current season with Ajax.
Ziyech specifically mentioned Chelsea
legend Didier Drogba as part of the reasons he joined the club. He says others like John Terry and Frank Lampard achieved so much with the club that he wanted to join.
The player recalled memories of his playing days at Heerenveen. He said in the youth team they idolized Terry, Lampard and Drogba for their achievements so playing for the Blues now is a dream come true.
Ziyech starred for Reaal Dronten, ASV Dronten and Heerenveen youth teams. He also featured for Twente where he impressed prior to his  move to Ajax. He is expected to join Lampard's team in the pre-season even though he has been introduced to the team.
Timo Werner also joined recently and the club is pushing for Kai Havertz to join this summer. Reports claim the player has agreed personal terms with Stamford Bridge. Chelsea would have to pay in the region of 78 to 90 milion euros to land Havertz which would be a big boost to the squad for next season.