African football superstar Didier Drogba has reportedly lost his mobile phone at the State House Accra, Ghana where he went to co-host the Confederation of African Football (CAF) Award gala night. The Ivorian hosted the show alongside African broadcaster Carol Tshabalala at the Banquet Hall of the State House.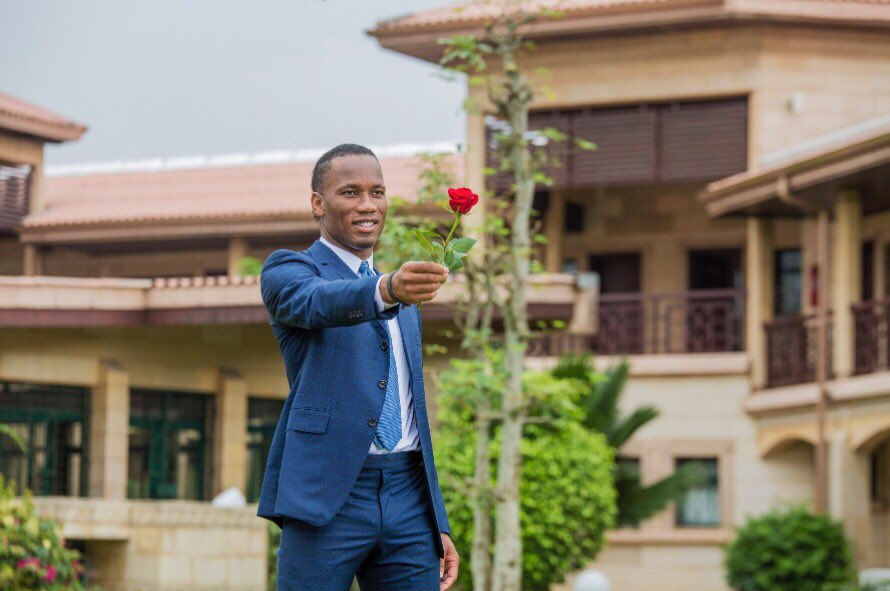 The Chelsea legend was fully focused on the occasion and afterwards noticed that his phone has disappeared. Ghanaian news sources claim he left the country without finding his phone as efforts at receiving it proved abortive.

This is another embarrassment as it is a repeat of what Pierre-Emerick Aubameyang suffered last year. The Borussia Dortmund striker was one of the top guests for the award show in the 2016 edition. He reported for the event but lost his luggage in transit.
He went online to blast the airline Lufthansa for the reason he turned up inappropriately dressed for the occasion.
"When you arrive for the ceremony… and they lost your baggage!! So that's how we dress tonight. Thanks Lufthansa," he posted on his online page on Instagram. The CAF spokesperson confirmed that the player arrived at the Hilton Hotel in Abuja, Nigeria about an hour before the event as he spent time tracing his baggage that ended in futility. He could not look for something else to wear so he dressed somewhat casually and social media trolled him.
Liverpool's Mo Salah ended up with the highly coveted African Player of the Year award, a double after clinching the BBC African Footballer of the year award.