Ivorian football icon Didier Drogba moved from Le Mans to Guingamp during the middle of the 2001/02 French Ligue 1 season. Drogba signed for Guingamp in a deal said to be around £50,000. Guingamp were keen on signing Drogba for several months before they finally made a move for him. He scored three goals in 11 games at the start of his Guingamp career, but club officials were not convinced despite the fact his goals played a part in the team avoiding demotion to the second tier of club football in France at the end of the 2001/02 season. Didier Drogba put their doubts to rest in his first full season at Guingamp as he rewarded the patience shown in Jun by the coaching staff at the club.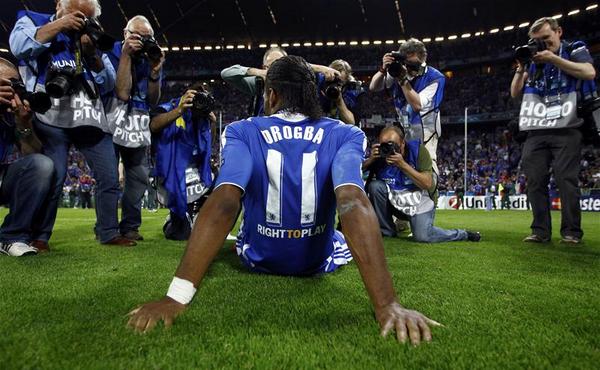 In his first full season, Drogba helped Guingamp to their record league finish of seventh position with the attacking return of 17 goals in 34 appearances. Didier Drogba didn't take the accolades alone as he credited his teammates for his success especially FlorentMalouda, a long-term friend. Drogba and Malouda would later play together at Premier League side Chelsea for several years.
His goalscoring prowess during the 2002/03 season attracted the big clubs to him and at the end of the same season, Marseille paid a lot of money to sign him from Guingamp. Marseille signed the Ivorian striker in a deal reported to be worth £3.3m.
The switch of managers at Marseille didn't affect Drogba in his first season at the club as he scored 19 goals and winning the UNFP (National Union of Professional Footballers) Player of the Year Award in the process. He also scored five times in the UEFA Champions League in the same season and six goals in the UEFA Cup.
After one season at Marseille, Chelsea paid £24m to sign him in the summer of 2004.