Former Arsenal and Chelsea defender Ashley Cole has revealed the influence that Didier Drogba had on RomeluLukaku when the Belgian international was a new player at Stamford Bridge. Cole talked about Didier Drogba and Inter Milan striker Lukakuduring the ITV coverage of the Group B clash between Denmark and Belgium in Copenhagen earlier this month.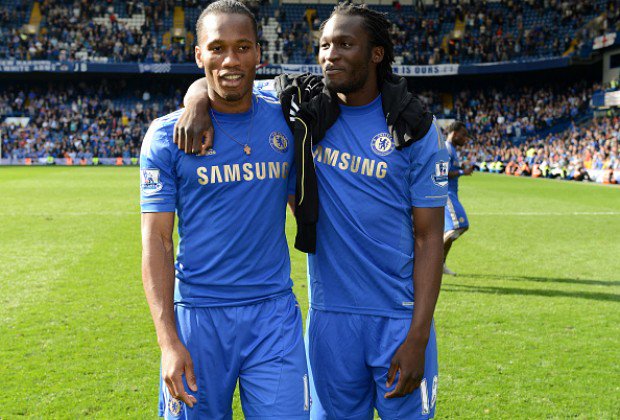 Cole said that Didier Drogba was like a father figure to Lukaku and that the Ivorian football legend helped to improve Lukaku as a striker in addition to helping him develop his technique. Drogba and Lukaku rarely played together as the latter was always away from the club on loan at the start of his Premier League career.
Inter Milan hitman Lukaku has come a long way from the player mentored by Didier Drogba at Chelsea many years ago and he's now considered as one of the best strikers in world football.Lukaku is a key player for both club and country.
Lukaku was the topscorer for Inter Milan as they won the Italian Serie A title at the end of last season. It was the first league title for the club in over a decade as masterminded by Italian tactician Antonio Conte who has since walked out on the club after the disagreement with club owners over transfer plans for this summer.
Ex-Everton and Stoke City player Lukaku is also a key player for Belgium who are already in the Euro 2020 quarterfinals after eliminating defending champions Portugal at the round of 16 stage. Lukaku has scored three goals for his team at the tournament.
Lukaku started the Euro 2020 tournament with a brace in the 3-0 win over Russia. He didn't score in the 2-1 win over Denmark but still managed to win the best player award. Lukaku then scored the second goal in the 2-0 win over Finland in the final game for Belgium in Group B. He didn't score against Portugal in the last 16.