The 2016/17 France League 1 first runner-up, Paris Saint-Germain may lose the services of the Ivory Coast international, Serge Aurier, as the 24-year old defender is reportedly looking to leave the French giants.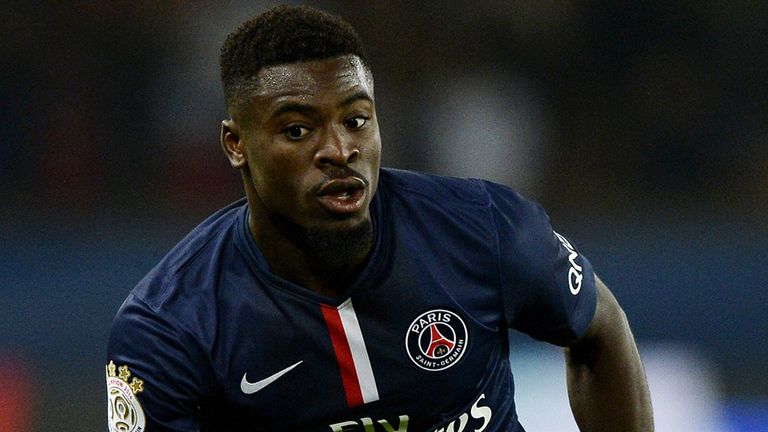 The French right-back has been a top performer at Paris Saint-Germainsince joining them in 2014, though a dip in playing time last season and previous controversies with the former manager Laurent Blanc who last won the League with them, have somewhat affected the relationship between Aurier and the club.
The former Toulouse player, Aurier still has a deal with his side until 2019, but according to France Football he is keen on exitingso as to try a fresh start and turn a new leaf somewhere else.
He has been linked with a move to the England giants, Manchester United and manager Jose Mourinho is said to be a fan of the defender.
Although, one of the Manchester United's transfer priorities this European summer is to sign a striker as the replacement of the exiting Sweden man and former Paris Saint-Germain star, ZlatanIbrahimovic, putting all other potential moves on the back burner.
The Ivory Coast star's decision could as well open the opportunity for the Italian Serie A champions Juventus to sign Aurier to Turin.
The UEFA Champions League runner-up recently parted ways with the former Barcelona defender, Brazilian DaniAlves and Aurier would be a fine substitute for the legendary veteran wing-back, Alves.
Juventus' Serie A rivals, Internazionale are also said to be having eyes on the player's transfer status.
Having different move-worthy options in front of the Ivorian is one of the criteria that can hasten his likely exit from the club in order to continue his vibrant and energetic style of play with another club.